The proper use of spousal RRSPs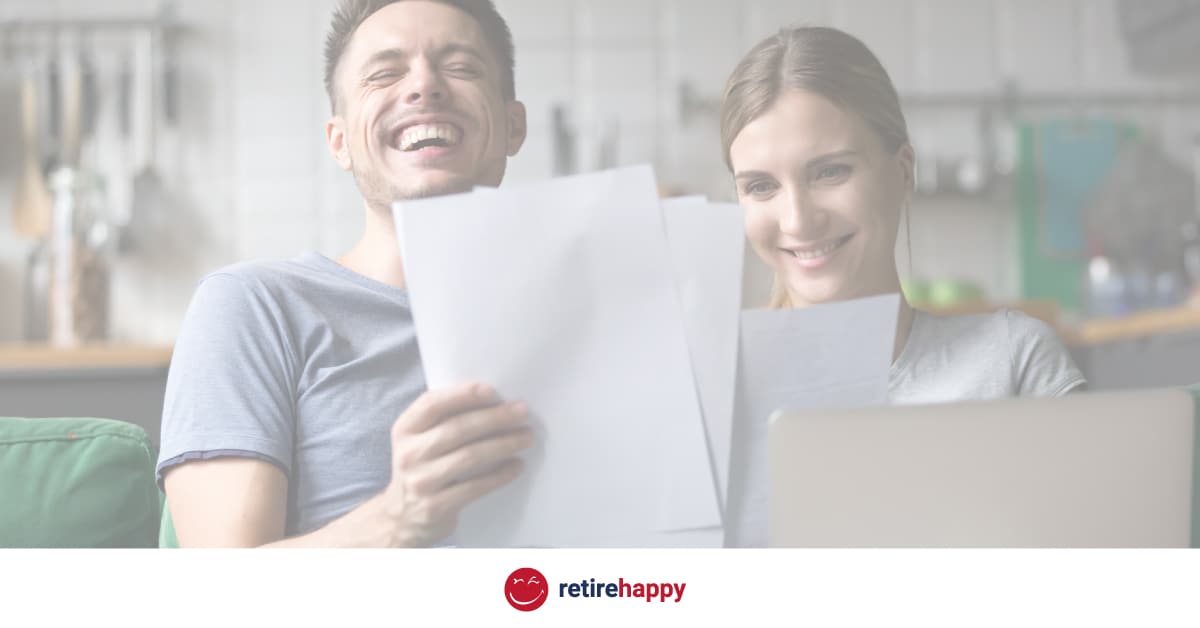 Spousal RRSPs are income splitting vehicles available to Canadians. Unfortunately, they are often misunderstood and underutilized.
What are spousal RRSPs?
A spousal RRSP is like an RRSP in that it is a type of registered account. You often hear people talk about "buying RRSPs" but you can't actually buy an RRSP (or a spousal RRSP): they're accounts not investments. I like to think of an account like a bucket. Your money goes into the bucket and then, once it's inside the bucket, you can choose to leave it in cash or you can invest it (by buying stocks, bonds, mutual funds, ETFs etc.). So if you have an RRSP account, you have a bucket. A spousal RRSP is a different kind of bucket and one person can have a spousal RRSP as well as a personal RRSP.
The key difference between a spousal RRSP and a personal RRSP is that with a spousal RRSP, one spouse (or common-law partner) is the owner of the account and the other spouse (or common-law) is the contributor to the account.
With a spousal RRSP the contributing spouse or partner gets the tax deduction for any contributions made to the account, and contributions can be made up to the contributing spouse's personal CRA limit. Spousal RRSPs work best when there is lots of disparity in the amount of post retirement income between spouses: they give people the opportunity to push retirement income from a spouse in a high tax bracket into the hands of a spouse with lower income.
Mary and Bob
Let's look at an example of an Alberta couple, Mary and Bob. Mary is the higher income earner, with an annual income of $65,000. Her spouse, Bob, has a lower income of $35,000. If Mary contributes the maximum amount she can to her RRSP and Bob contributes the maximum he can to his RRSP, Mary should have significantly more money in her RRSP account at retirement.
Let's imagine that they have 20 years until retirement and continue to earn the same amount each year. Mary can contribute a maximum of 18% of her earned income ($11,700) per year to her RRSP and Bob can contribute 18% of his earned income ($6,300) per year to his RRSP. After 20 years, assuming a return of 6% per year, Mary will have almost twice as much in her RRSP ($456,000) as Bob will have in his RRSP ($245,000).
This disparity in assets can easily translate in a disparity of income in their retirement. With retirement savings totaling $700,000, the ideal situation for Mary and Bob is to have their RRSP assets split equally ($350,000 each) so that they're each drawing the same amount of income and are in the same marginal tax bracket.
In an ideal world, to even out the disparity in Mary & Bob's retirement savings, the higher income earner (Mary) would make a contribution to the lower income earner (Bob)'s RRSP and still get the tax deduction. By utilizing a spousal RSP account for Bob, Mary could contribute her maximum annual limit to either:
Mary's Personal RRSP where she makes the contribution, she owns the account and, upon withdrawal, she gets taxed.
Bob's Spousal RRSP where she makes the contribution, Bob owns the account and, upon withdrawal, Bob gets taxed
A combination of 1 and 2 with the total contribution amount based on Mary's maximum RRSP limit.
If the goal is to even out their retirement savings, then Bob would continue to contribute $6,300/year to his personal RRSP and Mary would contribute $9,000 to her personal RRSP and $2,700 to Bob's Spousal RRSP. This gives them both a savings rate of $9,000/year and allows Mary to maximize her RRSP contribution limit while moving money from her current income to Bob's future income.
Mary's Personal RRSP
Bob's

Spousal RRSP

Bob's Personal RRSP
Who makes the contribution?
Mary
Mary
Bob
Who's RRSP limit is the contribution based on?
Mary
Mary
Bob
Who gets the tax deduction?
Mary
Mary
Bob
Who owns the account?
Mary
Bob
Bob
Who gets taxed upon withdrawal
Mary
Bob
Bob
Other important issues
The definition of a spouse now includes common-law.
If you are over the age of 71, you can contribute to a spousal RRSP as long as your spouse is not over 71 years of age.
The maximum contribution allowed to a spousal RRSP is based on the maximum contribution limit of the contributor. In the previous example, the most Mary could put into Bob's spousal RRSP each year is her limit of $11,700.
You must be aware of the rules of attribution. The rule of attribution states that if you withdraw money from a spousal RRSP, the contributor will be taxed on the withdrawal if there has been a spousal contribution made in the year of the withdrawal or the two preceding years. For example, if Bob takes money out of the spousal RRSP in 2019, Mary would get taxed if she made ANY contributions to ANY spousal plan owned by Bob in 2019, 2018 or 2017.
Taking point #4 into account, if you are nearing retirement (or a period where the receiving spouse will have little to no income), consider making the spousal contributions in December instead of January and February. For example, if Mary made a contribution to Bob's spousal RRSP in December 2018, Bob could take money out of the Spousal RRSP as early as January 2021 without any tax consequence to Mary. However, if Mary made the contribution one month later, in January 2019, Bob would have to wait an additional year, until January 2022, to avoid the attribution rules.
Finally, it is more important to look at disparities in tax brackets than disparities in income. For example, if Mary's income was $85,000 and Bob's income was $55,000, there would still be a $30,000 difference in income but, if they were living in Alberta, they would both be in the same marginal tax bracket. The spousal RRSP has more merit when there is a difference in tax brackets at the time of contribution and the time of withdrawal.
Related article: Canadian Tax Brackets
Proper income splitting requires good preparation and planning. Too often, I see couples nearing retirement realize that they should have made spousal contributions much earlier. Take the time to make some projections and do not be afraid to solicit the help of a financial advisor.
With pension splitting rules, do spousal RRSPs still make sense?
Back in October 2007, the government introduced significant tax changes to income splitting rules. If you don't have a spouse, the new rules are not relevant to you. If you do have a spouse or common-law partner, the changes allow retirees the option to allocate up to 50% of their pension income to their spouse on their tax return to help reduce taxes. One-third of Canadians are part of a formal pension plan. As soon as these people start collecting their pension, they can split up to 50% of their pension with their spouse.
Related article: Understanding Pension Splitting Rules
However, if you happen to be one of the many Canadians who doesn't belong to a pension plan, the pension splitting rules also allow you to split your RRIF income with your spouse, but only after the age of 65. In other words, if you are 65 or older and you start to withdraw income from your RRSPs through an RRIF or annuity, you can split up to 50% of that income with your spouse. Pension splitting is great for couples in retirement because it means a lot of potential tax savings. However, if you're under 65, the only way to take advantage of pension splitting is if you have income from a pension plan.
Are spousal RRSPs obsolete?
Prior to the new pension splitting rules, the main way retirees could do any sort of income splitting was through spousal RRSPs. Although Spousal RRSPs may have lost some of their allure due to the expansion of the pension splitting rules, there are still situations where spousal RRSPs can provide a valuable benefit.
Early retirement: Income splitting for Ken and Ally
Ken and Ally both plan to retire at the age of 60. Neither is part of a pension plan and Ally is the higher income earner. If Ally puts money into her RRSP and then retires at 60, she will have no ability to split her RRSP or RRIF income with Ken until she turns 65. If Ally contributes to Ken's Spousal RRSP, he will be able to withdraw money from that account when Ally is between 60 and 65. Therefore, spousal RRSPs become very important to tax planning for anyone who plans to retire early.
Over the age of 71: Larry and his Younger Spouse
Larry is 71 and can no longer put money into RRSPs. However, because his spouse, Melissa is 64, he can still put money into her spousal RRSP to get a tax deduction.
Using the Home Buyers' Plan: Jane and Richard
For younger couples, spousal RRSPs can be advantageous when using RRSP savings to buy their first home. In this example, Richard is the only income earner as Jane is still going to school. Putting money into both a personal RRSP and a Spousal RRSP, can allow Richard and Jane to borrow up to $50,000 from their RRSP accounts ($25,000 from Richard's personal account and $25,000 from Jane's spousal account) towards the purchase of their first home.
At the end of the day, even with the new pension splitting rules, spousal RRSPs still have a place in retirement planning and income splitting. These examples accentuate the importance of individual planning. Even though the new pension splitting rules have been in place for over a decade, there is still a lot of confusion about how they work and how they affect couples in retirement. Everyone has unique circumstances so plan accordingly. When in doubt, seek help and advice from professionals.