Google Jim Yih and you will see that he has extensive media coverage and significant web presence. As a professional financial speaker, best selling author, columnist and blogger, Jim is passionate about financial education and helping people make better decisions with money. With over 20 years of experience in the financial industry, Jim helps people demystify investing, retirement, and personal finance. His passion to educate is seen in his relentless development of financial education tools, resources and products including audio CDs and software programs.
Financial Speaker
Jim has entertained, educated and inspired audiences all across the country. In every presentation, his goal is simple: To say something that makes people better, smarter, happier
Jim has worked with organizations like the Canadian Association of Financial Insurance Advisors (CAIFA), Million Dollar Round Table (MDRT), MAFAC, CLU/CHFC Chapters, Sherritt International, Government of Alberta, CUPE, ATCO Group of Companies, Manulife Financial, Great-West Life, Sun Life, Fidelity Speakers Bureau, Alberta Treasury, Regional School Boards, CIBC, Retirement Life Challenge, Chapters Bookstores just to name a few.and wealthier. He believes that education can only exist if there is a connection between himself and his audience. He is passionate about combining stories, humor, creativity and inspiring messages to create the connection.
To see more videos, visit his video page
Best Selling Author
Jim is committed to helping people make better decisions about money. He believes education is the root of success so he continues to write books and develop tools to help you attain more financial success.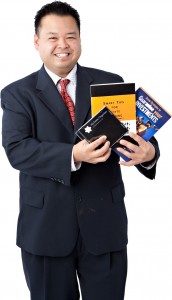 In 1999, Jim launched his first book Mutual Fundamentals, which quickly hit some of the best sellers lists. Since then Jim has launched 6 other books including Seven Strategies to Guarantee Your Investments, Smart Tips for Estate Planning, 10 Things I Wish Someone Told Me About Retirement, A Simple Guide on Guaranteed Investing, Ideas for Success, Wealth and Happiness, and A Beginners Guide to Saving and Investing in Canada.
Software, Audio and Video
Jim has also launched a software program My Estate Organizer which helps people organize, diarize and communicate their estate to their families and loved ones. This program has been such a success that he is about to launch his follow-up software program My Legacy Organizer.
In addition to these two software programs, Jim has released his first live DVD called TAKE CONTROL OF YOUR MONEY recorded from his main stage performance at Empowering Edmonton.
Jim has also recorded three of his popular financial keynotes on CD.
Investing is not rocket Science – Become a successful investor
Retire Happy – Make retirement the best years of your life.
Take Control of Money – The Seven Habits of Wealthy People
You can find all of these over in the Retire Happy store.
Columnist, Blogger and Media Expert
Jim is an award winning blogger.  RetireHappy has been recognized by the Globe and Mail as the best personal finance blog in Canada.
He is an active writer with regular column and contributions at the Edmonton Journal and MapleMoney.
Jim's also has a past list of regular contributions in The Globe and Mail, National Post, Vancouver Sun, Victoria Times, Calgary Herald, Ottawa Citizen, Montreal Gazette, Yahoo.ca, Moneysense.ca, The Canadian Investment Journal, Fundlibrary, Forever Young News and the Canadian Money Saver Magazine

Outside of print media, Jim has also appeared regularly on Alberta Primetime, Shaw News, CHQT Radio, COOL 880 Radio, CTV News, Global TV, Help TV, The Globe and Mail's Let's Talk Investing Video series. For a more comprehensive list, visit the media page.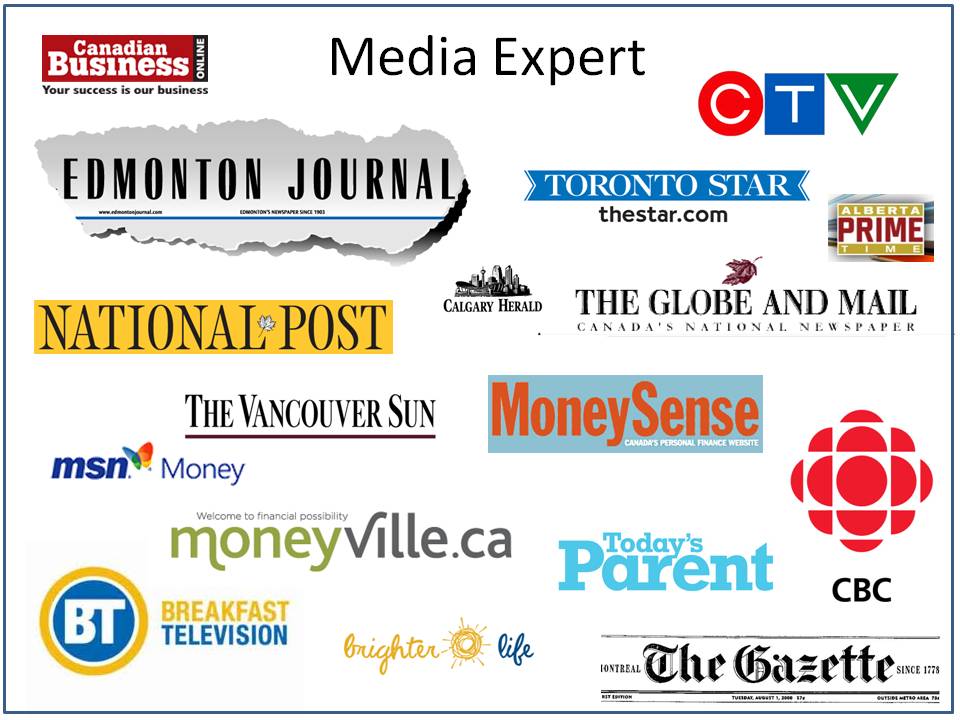 Helping People Take Away The Stress Of Money
Today, Jim devotes his career to developing ideas, tools and strategies to help corporations, organizations and people create more success, wealth and happiness through his company The Think Box. Jim spends most of his time helping employers and employees by bringing financial education into the workplace as a complement to existing benefit and wellness programs.
Although Jim's expertise is rooted in the wealth and financial industry, he firmly believes that money is not everything. To be happy, you need to find balance between life and wealth. You need to remove the clutter and stress to live happier. Jim devotes much of his career to helping others find wealth, happiness, simplicity and balance in life. Life is about quality not quantity, inner abundance not material abundance, connecting and contributing not just communicating.
Even before work, Jim is a family man. He finds inspiration daily through the support of his wife Elizabeth and his four boys Robbie, Connor, Jason and Brandon.
To download a pdf version click here