20 part-time jobs for seniors in retirement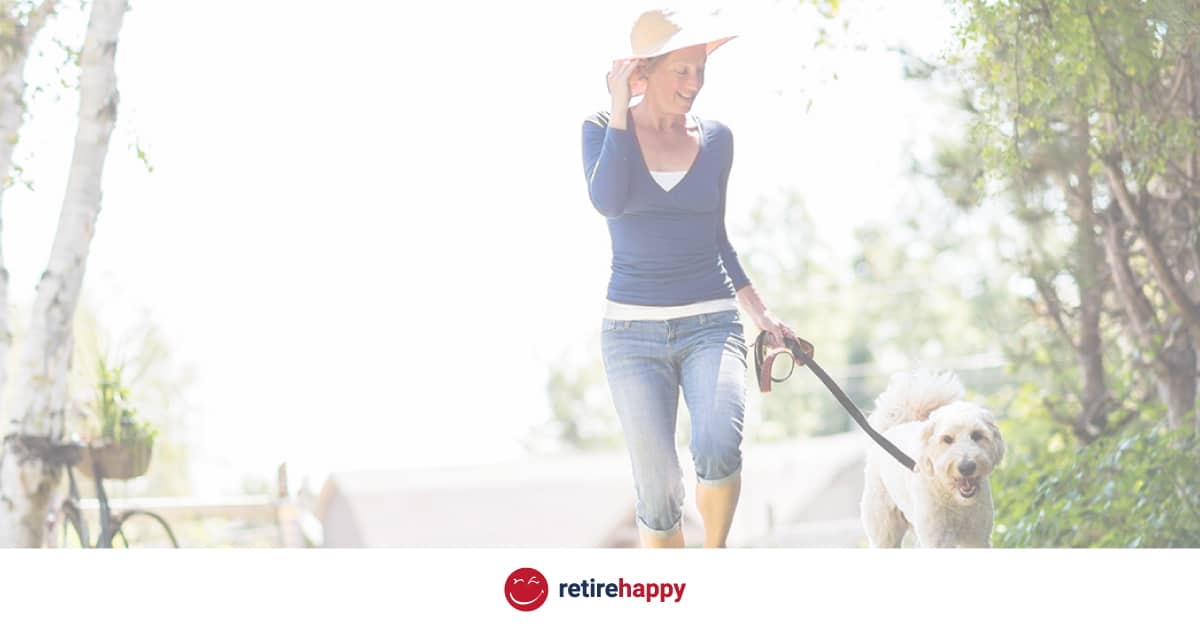 These days, more and more retirees are deciding to return to the workforce. While some opt for full-time work, either out of desire or necessity, there are plenty of part-time jobs available to seniors after they retire. In fact, it's easier today than ever to find work that's fulfilling, and that fits with your lifestyle, by leveraging the skills and interests that you developed during your career.
Technology has made it easier too. With so many ways to make money online these days, you often don't have to return to a traditional job, working in an office, or a retail store. Of course, those are still available too. In this article, I'll share with you 20 part-time jobs for seniors that are perhaps a bit less traditional, but entirely doable, if you're willing to take that next step. Ready? Let's dive in!
Consultant
As many professionals approach retirement age, they reach a point where they want to spend less time working, yet they're not quite ready to call it a career. For many, they still love what they do, they just want more say in when they do it. Consulting can be a great way to bridge the gap between working full-time and retirement. Leverage your years of experience, as well as your expertise, and strong industry relationships. If you've already retired, try reaching out to your connections, to see where they need help. You can make a very good income as a consultant while maintaining a lot of control over your working conditions.
Rent out your motorhome
If you own an RV, either a travel trailer or the motorized variety, you can make pretty good money by renting it out. There are at least two companies providing a service similar to that of Turo (the last item on our list), but for RVs. You can list with either one, and they'll pair you up with renters who are looking to rent a motorhome just like yours. If your RV is nice enough, it's not uncommon to earn upwards of $200/day renting it out. You may make enough money to fund your own RV lifestyle. Check out Outdoorsy today to find out how to list your RV!
Rent your home on Airbnb
If you have an extra room in your home, you could be sitting on an additional source of income. Millions of people around the world are listing their home, or space within their home, through Airbnb. Like other extra income streams, this is one that allows for plenty of flexibility. Airbnb, through its large network, makes it easy to find customers, leaving you to decide when and how often you wish to list your space.
Work at large events
This is an interesting one. Many large event promoters require help from part-time, or even temporary workers. Examples would be working security, ushering, or concessions at major sports events, or concerts. This can be a great way to get out of the house in the evenings, make some extra income, and maybe even catch a great event while you're working. If you live anywhere close to a major city, keep your eyes peeled for these opportunities.
Drive for Uber
If you enjoy being around people and don't mind spending time behind the wheel of your car, you might want to consider becoming a rideshare driver, for a company like Uber. The best thing about this job having the ability to set your own hours. You decide when and how often you want to work. To get started, you just need to sign up with Uber, via their mobile app. New drivers can often be cleared to drive in a matter of days, providing they have a clean driving record.
Rent out your ride through Turo
If you own a vehicle, but would rather not spend hours driving, get it working for you, by renting it out when you're not using it. Turo is a technology company that matches car owners to people who need short-term use of a vehicle. The advantage to renters is that on average, using Turo is significantly cheaper than renting from a national car rental chain. For the car owner, it's a way to make money from your car, when it would otherwise be sitting in the driveway. The best part is that Turo looks after the details, from finding customers, to managing payment.
Housesitter
More and more people prefer to have someone stay in their home when they go away on vacation. It gives them some peace of mind, knowing that someone is looking after things while they're gone; checking the mail, mowing the lawn, caring for pets, or just keeping a presence in the home. This can be a great job for a young person, or a retiree because they tend to have a more flexible lifestyle. While this might not be a lucrative gig, people are willing to pay, and they'll usually fill the fridge when they leave, too.
Pet sitter/dogwalker
If you love animals, pet sitting and/or dog walking can make for a great part-time job. It can also be a great way to spend time outside, getting exercise. These days, with people leading such busy lives, many think nothing of paying others to provide this service. If this type of work interests you, get the word out on your local Facebook Community Page. Chances are, you'll have people passing your name along to interested parties in no time. Another option is to list with Rover, an app that connects pet owners to pet sitters and dog walkers in their area.
Tutor
Perhaps you're a retired teacher, or you have skills in a particular subject, such as math or English. If so, it should be fairly easy to find work as a tutor, either in your local community, or online, through websites like Tutor.com, and VIPKid. Tutoring is a job that can pay quite well, many tutors make more than $20/hour, and one that you can fit around your schedule.
Driver (various jobs)
Earlier, I mentioned driving for Uber as being a flexible part-time job. But there are actually many other ways to make money driving on a part-time basis. One option is to drive a school bus, as it's usually part-time work. If you know your way around town, you could find a job driving for a local courier or delivery company. Car dealerships often hire retirees part-time to shuttle customers to and from the office when their vehicles are in the shop for repair.
Bookkeeper
If you have any previous career experience with bookkeeping and have a comfort level with accounting software such as Quickbooks, chances are, there are plenty of small businesses and non-profit organizations in your local community who would be willing to pay you to manage their books. This can be a great work-from-home job, and usually isn't full-time, making it a great way to earn some extra income in your spare time.
Tax preparer
There is no shortage of people out there who either don't have the time, or the interest, in completing their own tax returns. This job is very seasonal in nature, but helping people file their income taxes can be a great way to make some extra money. You could try to find seasonal employment with a tax preparation company, like H & R Block or Liberty Tax, or you could work on a freelance basis, with the help of intuitive tax return software from companies like TurboTax. Start by offering your services to family and friends, and expand out from there. You may be surprised at how many take you up on your offer.
Seamstress/tailor
If you are skilled at sewing and can make clothing alterations, you can make extra income by working as a seamstress, or tailor. This is a skill that not a lot of people possess anymore, making it a service that's always in demand. It requires little overhead, you can work out of the comfort of your home, and advertise your services through your local community Facebook group, or at public spaces, such as community centers.
Freelancer
Just about any service can be done on a freelance basis these days. Many creative professionals, such as artists, writers, editors, musicians, graphic and web designers, make a good living working for several clients, in a freelance capacity. The beauty of freelancing is that you get to choose the clientele you want to work for, and the type of work you'll do. You can also decide how much or how little you want to work, making it one of the best jobs for retirees who still want to work during retirement. Freelance marketplaces like Fiverr and Upwork can be great places to get started freelancing.
Retail store clerk
Many seniors find part-time work in the retail sector. While the work can be very busy, it usually lacks the high pressure many experienced during their careers. Customer service jobs offer flexible hours, an opportunity to socialize, and the ability to leave work at work.
Housecleaner
If you love to clean, you can get paid for doing it. With so many families on-the-go these days, many are seeking outside help to keep up with routine work around the home, from housecleaning to lawn care. This job requires working outside the home, but if you have the energy to clean not only for yourself but others as well, it makes an ideal part-time job for seniors.
Call center representative
These days, many businesses hire call center reps that work from home, providing both telephone and web-based customer support. In fact, many well-known companies, such as American Express, Staples, and Google, hire work from home employees. This is a great option for seniors looking to keep working after retirement.
Ballot box attendant for elections
Where I live, we recently had two elections at the provincial and federal levels. Seeing so many people from my local community serving at the polling stations reminded me that it's a great way to not only fulfill an important civic duty, it also pays pretty well. The days are long, but officials can make up to $200 for the day, depending on their role. Of course, elections don't happen that often, but if you're looking for a way to make a few extra bucks, a poll worker is one to add to your list come election time.
Mystery shopper
Mystery shopping has been around for decades and is still a great way to make some extra money while working flexible hours. If you don't mind taking on a variety of assignments, you can make money by shopping at your favourite stores. Payment is made by the company you're shopping for, and you can find work as a mystery shopper in almost any area in Canada. In most cases, you have the freedom to accept the assignments that interest you.
Do keep in mind that this job is notorious for scams. Not that they're all scams, there are legitimate mystery shopper programs out there, but be wary of any company asking you to cash a cheque and send more back to them. You can find more details on these scams in this CBC article.
Blogging
It should come as no surprise that blogging is a subject near and dear to my heart. This is a personal finance blog you're reading, after all. And if you spend time researching jobs online, you've no doubt heard numerous people espouse blogging as a way of making money. While I think blogging is a great past time, it's not something anyone should start for the sole purpose of making money. That's because the income side of blogging can take a long time to develop.
That said, there are several ways that bloggers who find monetary success, make money. Ad revenue, affiliate marketing, selling products and/or online courses, all of these can become legitimate income sources for bloggers. In fact, many retirees have found success with blogging as both a business and a creative outlet. For more information, check out this article on starting a blog.
Finding the ideal part-time job in retirement
If you're looking for an ideal part-time job in retirement, I hope I've expanded your horizons somewhat with this list. So much has changed in a few short years, and today, there are more options available to seniors than ever before. Of course, not all of these will be the right fit for everyone. I recommend narrowing down the list by choosing jobs that are the best match for your skill set, experience, and your desired lifestyle. The best plan is to just start. You might be surprised by how things work out.