Are high fees in private banking worth it?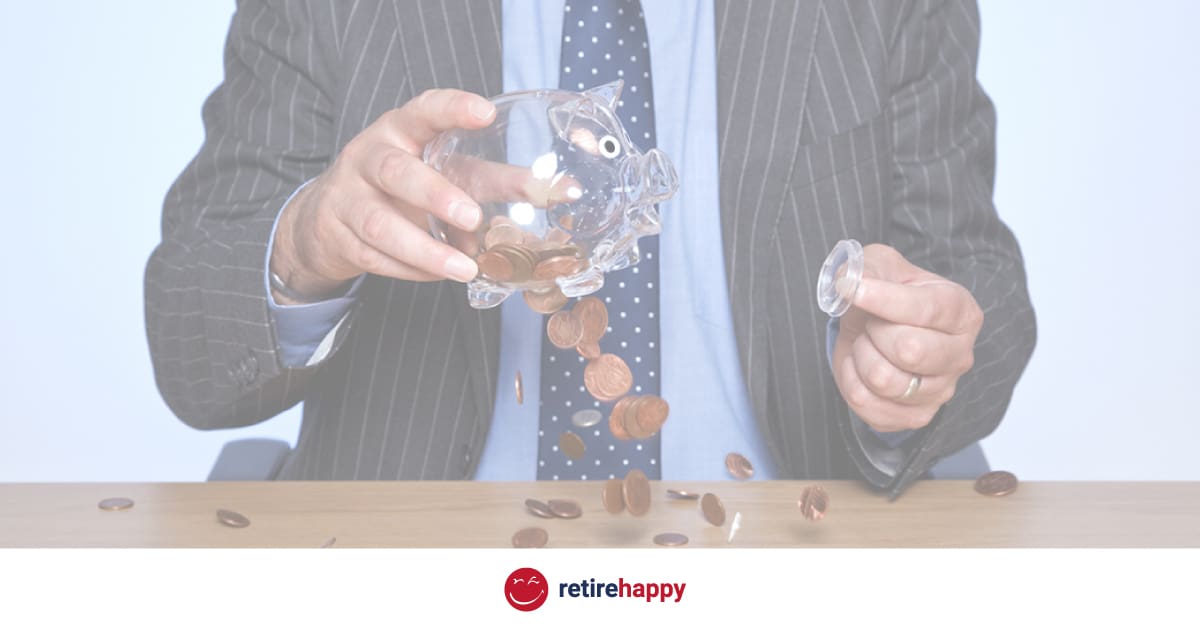 I've written about bank accounts in the past and the importance of reviewing the type of bank account that you use. Today there are bank account that pay you high interest with no monthly fees. I've written about examples of people who benefited from high interest bank accounts.
So you can imagine how shocked I was to talk to two people in the same week that were paying over $100 per month in service fees through private banking. Can you imagine paying this much in monthly in bank fees?
Linda was getting a deal at $100 per month
At 50 years of age, Linda was recently widowed and just getting by with her income from work. When she lost her husband, she lost his income but the expenses on the house pretty much stayed the same. She got some life insurance proceeds and his share of a business giving her a significant investment portfolio of about $700,000. Although cashflow was tight, she was reluctant to touch this money because this was designated for her retirement and tapping into it too early was risky. Linda had no pension.
Linda asked me to look at places we could cut spending. That's when I discovered she was paying $100 per month in bank fees. That's $1200 per year we could save by going to a high interest low fee bank account.
I have heard of private banking before but I never realized the magnitude of the monthly fee they charged for the service. When I looked up the services of Private Banking, I was kind of surprised at how there was nothing overly special for the fee. In fact, you can read about it yourself.
The real problem was she was not utilizing any of these services.
Jack is questioning his private banking fees
Jack is a dentist and has been using a private banker for the past 10 years at $125 per month. That's $15,000 in fees over 10 years. Jack's OK with this because in his mind he was very busy with the practice and could afford the fees. Jack is now semi-retired and has more time to spend in his finances and is now questioning the fee and the services he is getting for the fee.
Curiously, I asked him what he was getting for his $125 per month fees. In his words "I don't really know myself which is why I am questioning the service".
Jack was a good client of the bank. He had his business accounts there, his personal accounts, some RRSPs, a business line of credit and a long standing relationship. This idea of private banking confuses me because other areas of the financial industry are scalable. In other words, the more money you have, the more power you have to pay less fees, not more. So why is it that Jack has to pay $125 per month when he gives the bank as much business as he does?
My two cents
I have never utilized the services of private banking myself so I can't speak from experience. I know that almost 10 years ago, I was not happy paying $13.50 per month for a premium bank account so I made the switch to a high interest bank account and have never looked back on my decision.
If I put on my objective hat, maybe private banking is a way to take normal banking a step up. No lines, special phone numbers, and a special black bank card. Maybe it's just like paying extra fees for sitting in first class on an airplane. Pay more and you get special treatment.
I try and understand this but I have to admit I don't get it. Shouldn't the bank give special treatment to good clients as a standard? How do they get away with charging these fees to their best clients? How do these clients not know they are paying that much in fees when there are alternatives? Do they not know they have the bargaining power to demand no fees on their bank accounts?
It's no secret that fees matter when it comes to mutual funds and investing. So shouldn't fees matter when it comes to banking? I think the answer is yes which is why I have a high interest bank account and I go to great lengths to promote these forms of alternative bank accounts.
With my bank account, I don't have to stand in line. I don't have a special black bank card but that's the last thing I care about with my bank account. I think my bank account is far superior to these high fee bank accounts for the simple fact that I pay not fees and get interest.
The bank needs to know that outside of the bank, consumer have more options than ever that will not cost $100 or more per month. Consumers need to know that $100 per month or more in bank fees is excessive and there are great alternatives worth looking into.
Am I out to lunch? What do you think?