Creating retirement income with 3 income ETFs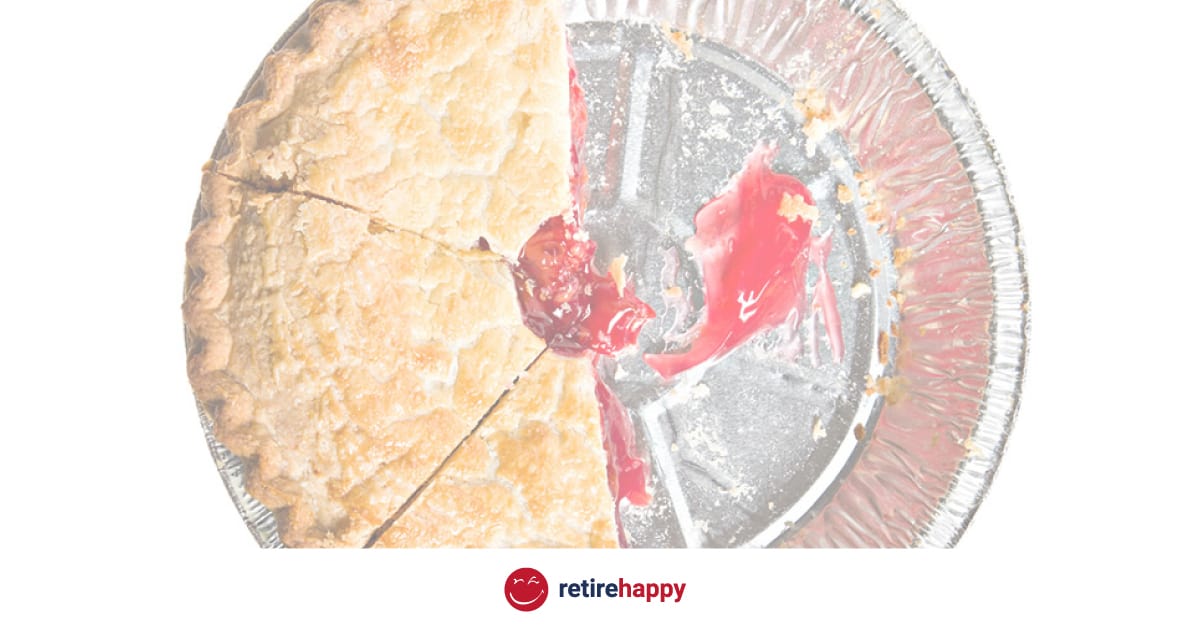 When you work with people who are retired or about to retire, one of the most popular questions I hear over and over again is HOW CAN I CREATE MORE INCOME from my investments?
It's a big challenge today for retirees to invest money in such a way that they can achieve decent returns, create regular income without taking a lot of risk. With interest rates as low as they are, almost every retiree I meet is trying to find ways to increase yield and returns with the least amount of risk possible.
Although I am not personally retired myself, I am a fan of investments that create income. When I look for investments, I am part of the camp that believes in low cost, passive indexing with the occasional rebalancing mechanisms. If I can find investments that also produce income or yield, I tend to be attracted to investments like REITs, Dividends or Income producing options.
In the past, I have been pretty candid in sharing some of the investments that I own because it is a question I get all the time (What do you invest in?). Because I am not licensed to sell investment securities or ETFs, I will simply share with you the 3 ETFs that I own to create monthly passive income and why I own them.
Disclaimer: While this may sound obvious, I don't think it hurts to let you know that just because I own these monthly income producing ETFs, it does not mean you should too. Please do some of your own research and I have added some links throughout the article to help you with your own research. In the comments below, share with other readers what you invest in for income?
I really love this investment. The NAV has been extremely consistent and the distributions have also been more consistent. Although I do not need the income, I like that it gets paid to cash and I can then deploy or reinvest the distributions from time to time.
I hold this investment in all my accounts (RRSP, TFSA and non-registered). I have a significant part of my overall net worth in hard Real Estate assets but this allows me to diversify into different types of real estate that I would not normally be exposed to like commercial, industrial and apartments.
Asset and Geographical Allocation

100% Canadian
100% Real Estate

25% residential
75% commercial (retail, office, industrial, etc.)

MER = 0.61%
Net Asset Value (NAV)

Original price per share = $15 (May 19, 2010)
Highest price = $28.6938 (March 17, 2022)
lowest price = $14.555 (May 20, 2010)

Distribution (Yield)

Monthly
The yield has been over 5% for most of the time I've invested in this ETF.
I would say my average yield has been about 5.25%
Distributions have been incredibly consistent at about 8.5 cents per share each month
Distribution in 2022 was increased to 9 cents per share per month.
Currently, with higher share prices, the yield is about 4.5% (2023)
Because I have a lot of exposure to real estate through my REIT and my direct real estate holdings, I feel it is important to diversify a little into different asset classes. I still like yield and income so a Dividend ETF is appealing to me. I also think a dividend ETFs would be appealing for those that are retired, looking for ways to create a retirement portfolio for income.
When it comes to Dividend ETFs, there is a lot more variety than in the REIT category. With more choice, it's can also be a little more difficult to choose a clear winner. When selecting a dividend ETF, I looked at a number of different things but my priority (right or wrong) was to look for a competitive yield and low MERs.
Asset, Geographical and Sector Allocation

100% Canadian
30% exposure to energy and financial sector (total 60% in 2 sectors)
10% exposure to Utilities, Real Estate and Telecommunications (total 30% in these 3 sectors)
90% of the portfolio is in 5 sectors

MER = 0.22%

One of the lowest in the category
MERs in this category range from 0.18% to as high as 0.6%

Net Asset Value (NAV)

When I look at XEI, I think of the average price at about $20 per share. There have been times where it's higher and times when it's lower
Highest price = $28.86
Lowest price = $16.41 (January 19, 2016)
The NAV is definitely a little more volatile than the BMO REIT in terms of the highs and lows but that is because stocks are more volatile than real estate.

Distribution (Yield)

Although Yield is not the end all be all, one of the features I like about this ETF is the yield has been consistently over 4%
Most dividend ETFs have a yield under 4%.
Currently the yield is about 4.5% (2023)

Other resources on dividend ETFs
For the same reason I added a Dividend EFT to my REIT ETF, I wanted to diversify a little further into other asset classes.
I still wanted to keep with the goal if finding an ETF that created monthly income so this diversified income ETF fit my wants.
Asset and Geographical Allocation

Approximately 50% equities and 50% fixed income
75% Canada, 20% US and 5% other

MER = 0.62%
Net Asset Value (NAV)

Historical Low = $6.98 (March 6, 2009)
Historical High = $16.04 (August 9, 2006)
Since 2010 the pricing has kept in a pretty consistent trading band between $10 and $12

Distribution (Yield)

Monthly distribution
From 2010 to 2015, the distribution has been steady at 72 cents per share (6 cents per month per share)
The distribution was cut to 60 cents per share in 2016 (5 cents per month per share)
The yield on distributions has been between 5% and 6% since 2010
Current yield is 4.5% (2003)
When I look at my REIT ETF compared to my dividend ETF, I must admit I like my REIT ETF a little better. The MER is higher but the yield has been consistently higher with less volatility
This is why I added a third income ETF to my portfolio which is more diversified. Diversified by asset class and geographic region.
I like how these 3 income ETFs compliment each other but still produce regular income with a decent yield.
How to buy these investments?
If you want to structure a similar portfolio, my suggestion is to sign up with Questrade as they allow you to buy ETFs commission-free. You will still pay commissions when you sell, but not paying commissions when you purchase ETFs allows you to make regular contributions without the drag of fees on your portfolio.
What do you invest in to create income from your investment portfolio?