Use caution before putting your kids on title of your principal residence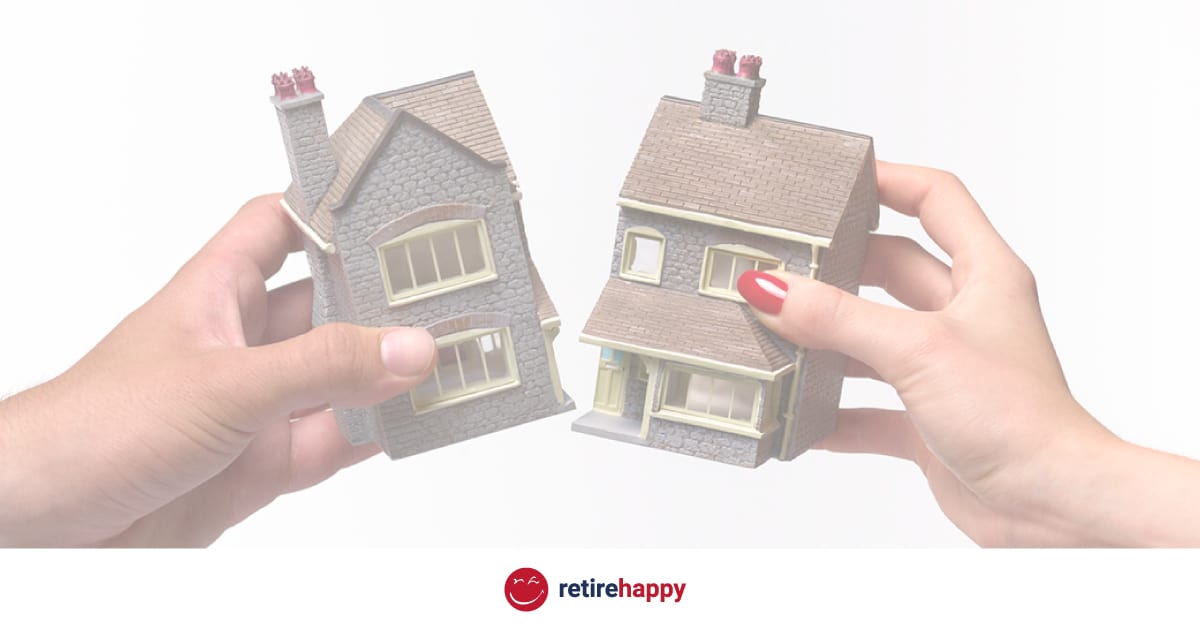 Teresa was a 72-year-old widow with 3 adult children. Two of her kids, Bill and Matt, lived in other cities. Her daughter Sandy lived nearby and was actively helping to care for Teresa.
One of Teresa's best friends passed away. Teresa heard that, before her friend passed away, her friend listed a son as a joint owner of her home so that the son could inherit the house immediately and without probate fees. Teresa thought this was a great idea so she put Sandy as a joint owner of her home.
Sandy was married with two children and did not live with her mother. Sandy owned a very successful business and struggled to try to balance all of her priorities – children, career, marriage, etc. Sandy's marriage started to have problems a few years later. Sandy and her husband finally came to a point where they decided to separate and get divorced. The relationship became so tense that her husband decided to include Teresa's home as part of Sandy's assets, and demand a share.
Soon after, Teresa started to get ill. Bill and Matt started to blame Sandy for their mother's illness — blaming the illness on the stress of her home being attacked by Sandy's ex-husband. Teresa got so ill that she had to be moved into a nursing home. In order to pay for a nursing home with the comforts Teresa wanted, Sandy needed to sell Teresa's home. When Sandy's ex-husband heard of the plan to sell the house, his lawyer put a caveat on the house to protect his claim. Now, if the house is sold, half of the proceeds from the sale of the house cannot be released to Teresa!
As a result, Teresa and her children decided not to sell the house until Sandy's divorce was settled. However, this forced Bill and Matt to start paying for their mother's nursing home bills and this created more tension between the siblings.
Problems got even worse when Teresa died. Teresa's Will said that all her assets would get divided and shared equally by her three children. Other than the house, which was worth $400,000, Teresa had less than $100,000 in financial assets when she died.
When Teresa died, Sandy automatically became the sole owner of the house because she was the joint owner of the house. Her ex-husband has an even bigger target to attack now – even if he is ultimately unsuccessful.
From the point of view of Bill and Matt, they each have $30,000, after taxes, from their mother's estate whereas their sister now has a $400,000 house and $30,000. Bill and Matt are very upset because they do not see this as being an equal division of assets as stated in their mother's Will.
Teresa's decision to make Sandy a joint owner of her house was not part of a well-considered estate plan. No one should make a similar error.
5 Reasons not to put a child as a joint owner of a parents home
One has to be very careful about putting an adult child, or someone other than a spouse, as a joint owner because there are some serious potential disadvantages.
In most cases, the child will not be eligible to claim the house as their principal residence. As a result, there may be potential income tax consequences. From the time the child is listed as a joint owner, he or she becomes legally liable to pay capital gains tax when the home is sold. A principal residence is one of the few assets that gets preferential income tax treatment, so losing this potential benefit is something you want to avoid.
Once a person becomes a joint owner, the equity in the home becomes available to the child's creditors. This can be a particularly problematic issue if the child goes through a divorce. The child's spouse could demand to be paid some of the equity in the property during the divorce.
Property is an asset and banks have no problems using property as collateral for loans. When you put your child as a joint owner on your residence, your child can now use the property as collateral for a new loan. If you want to sell the property, proceeds from the sale of the home could end up going towards repaying the loan first.
As a joint owner, the child can prevent you from selling the property. You cannot fully dispose of a property unless all the owners agree to the sale and sign the deed of sale.
Proceeds from the sale of your home are not available to other beneficiaries. Remember, when you list someone as a joint owner, then the property does not go through your estate. As a result, your other beneficiaries will not inherit any interest in the property.