Investing in Bitcoin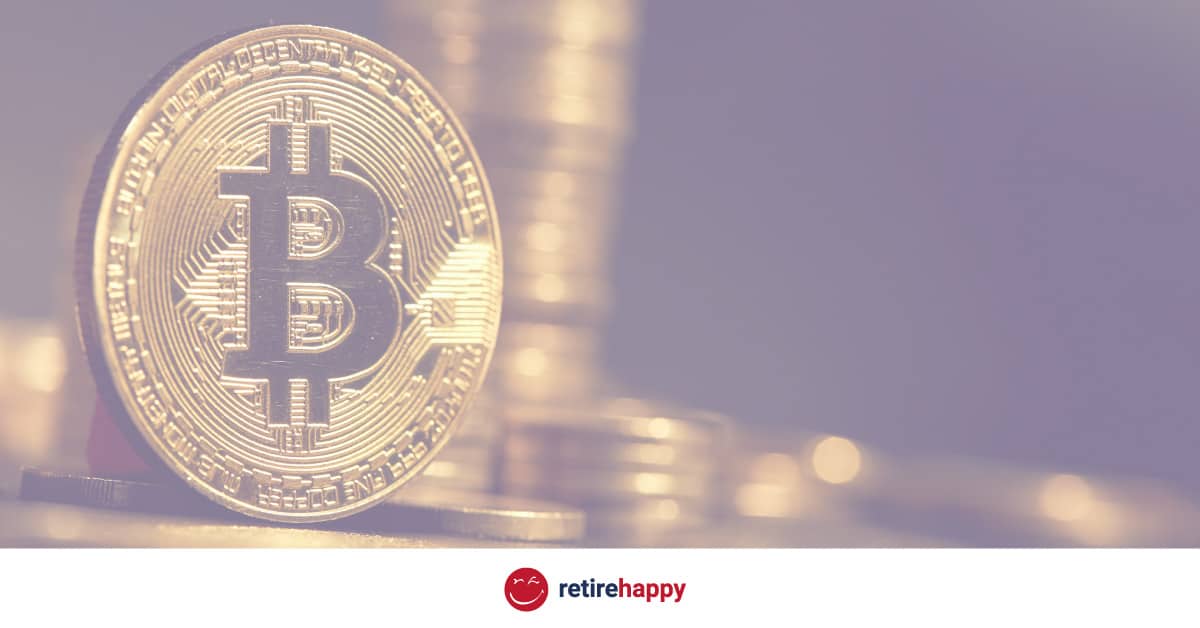 I get a lot of questions about investing in Bitcoin. The most common question by far is, how do you invest in Bitcoin? I thought the best way to answer it is to share my personal experience and journey with you.
I first heard of Bitcoins back in 2013. I did not understand it and did not think too much about it except that I believed (and still do) that we are moving to a world where money and transactions will be more and more electronic than ever. In fact, it's already here with credit cards, e-transfers, online banking, tap and using financial phone apps. So, what would another digital currency bring to our world?
What is bitcoin?
Bitcoins were invented by a pseudonymous programmer (Satoshi Nakamodo) in 2009. Some have described Bitcoin as a digital currency. There are no physical coins or paper. All transactions are facilitated electronically. For me, I think Bitcoin is more of a digital asset or investment than it is a currency.
Here's a video I watched back in 2013 to help me feel more comfortable with the idea of bitcoins.
Since this video was created, the use and interest in Bitcoins has changed dramatically. Bitcoin has grown from humble beginnings to a trillion-dollar ecosystem. While Bitcoin has had its share of skeptics and doubters, its growth is making it more mainstream. This is why many investors look at Bitcoin more seriously and as an alternative to traditional currencies. It will continue to evolve and change the way we think about money.
My first Bitcoin wallet
Back in 2013 I opened up a Bitcoin wallet and traded hard currency for virtual Bitcoins through a friend Dave McMillan, who has been mining and investing in Bitcoin for quite some time. He has real experience, buying, trading, mining and using Bitcoins to buy goods on a regular basis.
Related article: Bitcoin basics
Why buy Bitcoins?
For me, I bought some Bitcoin in 2013 purely out of curiosity and interest. I admit that I needed my friend Dave to give me a push. My view of Bitcoin back then was it was similar to my view of the social media wave. I remember when there was a lot of uncertainty, concern and misunderstanding about social media platforms like Facebook, Twitter and LinkedIn. Early adopters paved the way and many early adopters found ways to capitalize on the new paradigm shift in thinking when it came to social influence, communication and sharing of information. As social media became more readily accepted by more and more people, new social media platforms took less time to gain traction and interest. Today, Social media is not only mainstream but essential to everyday communication for many people.
To me, Bitcoins, was kind of the same thing. It was early in development but early adopters like my friend Dave have benefited as you can see from the growth in the value of bitcoin.
Dec 31, 2010 = $0.30 CAD
Dec 31, 2011 = $4.70 CAD
Dec 31, 2012 = $13.20 CAD
Mar 31, 2013 = $98.20 CAD
June 30, 2013 = $97.00 CAD
In 2013, I bought less than 1 Bitcoin at just over $100 CAD per coin. I was never banking on getting rich on my Bitcoin purchase and never considered it as a real investment in my portfolio. It was interesting and speculative, but I have been rewarded nicely for my learning experiment. Today, I have added to my Bitcoin investments because there are more ways to buy bitcoin and it's a lot easier than it was in 2013.
How to Invest in Bitcoin?
Bitcoin is an asset that fluctuates in value just like any other asset or currency. Like everything else, it's value is based on principles supply and demand. One important aspect of Bitcoin is that supply is limited, controlled and predictable. If demand grows, the value of bitcoin should go up (as it has). This to me is the simple principle of why we have seen a significant increase in bitcoin values. The ability to buy bitcoins has also evolved so much over the years which has continued to increase demand. Here are some of the many ways to invest in Bitcoin.
Cryptocurrency exchanges
When I bought Bitcoin, it was complicated and confusing. I needed to open a bitcoin wallet on a Cryptocurrency exchange. A crypto wallet is like a bank account for cryptocurrency. At that time, I used a wallet service called Blockchain to buy my first Bitcoins. I downloaded a phone app to set up my wallet and needed to set up a series of passwords. It is very important to remember your password(s). You may have heard stories of people who lost Bitcoins because they forgot their passwords. Well, true story, that was me. In December of 2017 the value of one Bitcoin was over $20,000 CAD and I was thinking of selling some of it to take some profits but I could not do anything because I could not remember or find my passwords. The good news is I eventually found where I stored my password months later and because I never sold any of it, the value of a coin has now more than tripled in value since that time (another profitable accident/mistake).
The Bitcoin market has evolved and today, there are more exchanges to buy Bitcoin. Most recently, Coinbase, another platform to buy, sell and hold Bitcoin and other Cryptocurrencies, went public with a lot of hype on their IPO – COIN.
As more and more exchanges are available and as these exchanges find ways to make it easier for people to buy Bitcoins and other Cryptocurrencies, the demand and interest in Bitcoin continues to increase. Here in Canada, Wealthsimple has also made it easy and simple to invest in Bitcoins. In fact, I recently opened up an account just to see how it worked and was blown away at how easy Wealthsimple has made it to buy and sell Bitcoins, Ethereum and other cryptocurrencies. Buying Bitcoin through Wealthsimple as so much easier than it was through Blockchain.
Interested in buying bitcoin? Check out Wealthsimple Crypto
A physical wallet.
So back to my personal story of losing my password for Blockchain. In the end, I figured out my passwords. I found the notebook by accident where I wrote down all my passwords for my Blockchain wallet. It took me many months but when I figured it out, I decided to a physical crypto wallet. Initially, these wallets look like USB memory sticks but today, they come in all kinds of creative shapes, sizes and looks. You still need to set up your passwords and remember them but you can physically keep the wallet where you want. Some people will still prefer a phone app or an electronic wallet but I felt more secure having a physical wallet.
After using Wealthsimple, I still think I prefer Wealthsimple because of how simple and easy it is.
Bitcoin ATMs
I have never used a Bitcoin ATM but they exist just like cash ATMs. Bitcoin ATMs are designed to help make it easier to purchase and sell Bitcoin and other Cryptocurrencies. Most recently, I have been watching an Edmonton-based company Bitcoin Well (BTCW) grow and expand their network and solutions for buying and selling Bitcoin including their ATM network. They are now the third largest Bitcoin ATM company and have recently made significant acquisitions to expand globally. Their goal is to make it easy to buy and sell Bitcoin so they have a host of services including gift cards even in-person transactions if you live in Edmonton or Calgary. They are a publicly traded company so I decided to invest in their company as well (BTCW.V) which is another way to indirectly invest in cryptocurrencies like Bitcoin.
Peer to Peer exchanges
Peer-to-peer exchanges are marketplaces where people can trade crypto directly with each other. They provide a technical platform on which buyers and sellers can settle trades on their own terms. I have no experience with this platform but it exists.
Through the markets.
One of the biggest advancements of Bitcoin and Cryptos is that you can now buy them through Exchange traded funds. This means you can invest directly in Bitcoin using your RRSPs, TFSAs and other investment accounts. The first and main Bitcoin ETF in Canada is Purpose Bitcoin ETF (Feb 18, 2021). There are 2 versions:
Other Bitcoin ETFs include:
Before Bitcoin ETFs were available, there were a few closed-end ETFs on the market like Grayscale (GBTC) and 3iQ (QBTC) that I invested in but I have slowly converted to BTCC because the fees are lower and there are no tracking differences than with closed-end ETFs like GBTC and QBTC.
To buy Bitcoin and other Cryptocurrency ETFs, you just need to open up a trading account. I happen to use Questrade for all my trading accounts including non-RRSP, TFSA, and RRSP. I have now added BTCC into my TFSA and RRSP accounts.
Related article: A review of Questrade
How much Bitcoin should you own?
For those that decide to put a little money into Bitcoin, the next most common question is how much should I invest? There is no universal answer here so I think common sense applies. Some people should just stay away from investing any money into Bitcoin or other Cryptos. It's not for everyone. Remember that investing in Bitcoin or any Cryptocurrency is highly risky and volatile. You need to have the stomach for both ups and downs and I mean extreme ups and downs. It's still relatively new and still not easily understood so invest accordingly.
For those that have a stomach for some volatility and excitement, you might want to put some money into Cryptocurrencies like Bitcoin. There is no set formula as to how much but the most common theories I have seen and heard is about 1% of your total net worth or 3% to 5% of your total investable assets. Do your research and the more comfortable you are with the idea of cryptocurrencies, the more you can put into it. I, personally know some people who have invested more than 25% of their investments into Bitcoin and while there may be nay-sayers, they did pretty darn well with that allocation.
Personally, I remain bullish on my Bitcoin holdings. Bitcoin has done well for me and what started as a small investment has grown to be about 10% of my total investment holdings. I have taken some profits from time to time but for the most part, I just continue to hold what I have and have watched it grow much faster than any of my other investment holdings. My biggest holding of Bitcoin is through BTCC which I own in my non-reg trading account with Questrade. The BTCC ETF has allowed me to hold some Bitcoin in my TFSA and my RRSP but in the big picture, they are smaller positions. I continue to own my original Bitcoin bought in 2013 through my physical wallet and also opened an account with Wealthsimple where I bought some Bitcoin and Ethereum. I have since bought a few other Cryptocurrencies in my Wealthsimple account like Ethereum, Cardano, Polkadot and even a bit of Dogecoin.
I also own a few stocks that are related to Bitcoin like Bitcoin Well (BTCW.V) and HIVE Blockchain Technologies (HIVE.V) just to get some other exposures to the Crypto asset class. Remember, just because I own them does not mean you should too. I'm just someone in the financial industry that has some experience buying and selling bitcoin and sharing that experience with anyone that might be interested in learning.
Bitcoin resources I use
I'll finish up with a few resources that I have used and currently use to track, manage and learn about Bitcoin and other Cryptos:
I'll just finish up by repeating that in no way am I recommending you or anyone invests in Bitcoin or other cryptocurrency-type investments. I love to invest. I love to write and I love writing about things that I invest in when I can. Good luck!