RRIF guide: Everything you need to know about the Registered Retirement Income Fund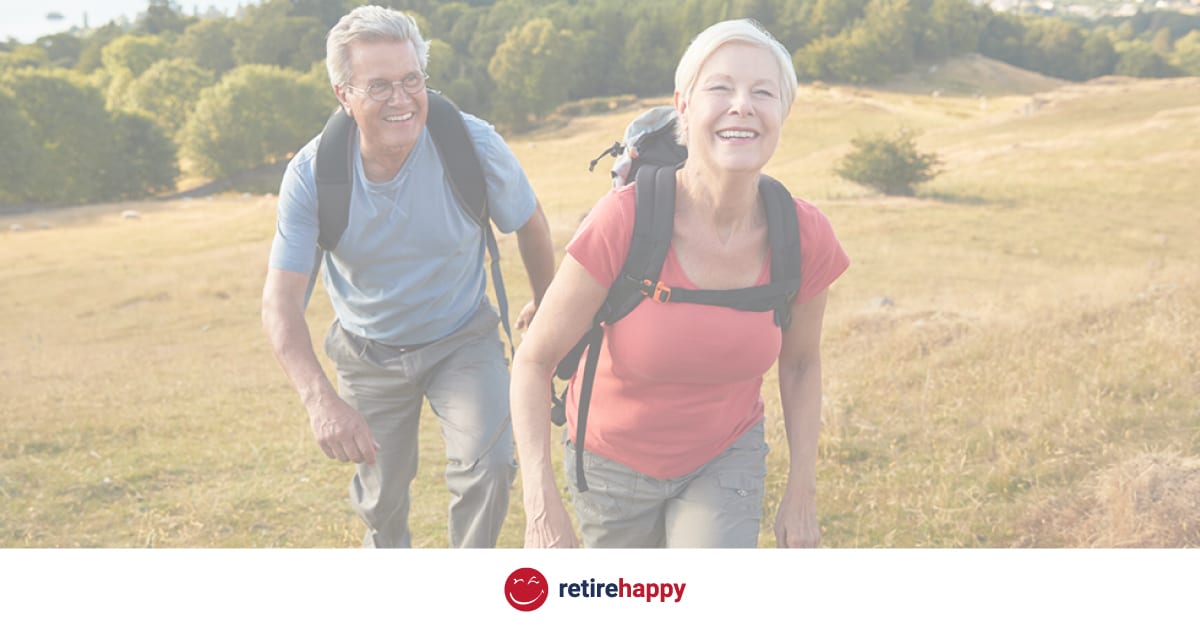 When it comes time to convert RRSPs to income, most Canadians choose a Registered Retirement Income Fund (RRIF) as their retirement income option.
You must convert RRSPs to income by age 71
Even if you do not need periodic income or any income at all, you must convert the RRSP into income in the year you turn age 71.
An RRIF is a comfortable transition because of its similarity to an RRSP. An RRIF provides a high level of control over the investments in your retirement plan, the advantage of tax-free growth of assets within the plan, as well as maximum flexibility in establishing an income stream. RRIFs come in a number of shapes and sizes.
Related article: Shop around before choosing an RRIF
The first decision is income
The first thing you will need to determine is how much income you need or want. This decision will have the greatest impact on the longevity of your money. If you spend too much too fast, you will run out of money. Even if you don't need or want the extra income, you have the minimum income rules to contend with.
Related article: How much income do you need in retirement?
You can tailor your income to your needs, subject to minimums imposed by the federal government. If you need steady monthly, quarterly, or annual income, it's available. If you require a large lump sum for a major purchase, travel, or some other purpose, that's available too.
RRIF withdrawal rules
Converting to an RRIF will subject you to the minimum income rules but you do not have to start income until the year you turn 72. Technically, at 71, your minimum income is $0 because there was no value to the RRIF at the end of the previous calendar year.
The table below outlines the minimum withdrawals on RRIFs established after 1992, as set by the government. Before age 71, the minimum percentage of payout is worked out in the following way: 1÷(90 – your current age). RRIF minimums were once again changed in 2015
Related article: Minimum income rules for RRIFs
So if you're 65, your minimum withdrawal would be 1÷(90-65)=4%. With a $100,000 RRIF, that amounts to $4,000. Once you reach age 71, the following schedule applies:
| | | | |
| --- | --- | --- | --- |
| Age | 2015 and later | 1992 to 2015 | Pre 1992 |
| 65 | 4.00% | 4.00% | 4.00% |
| 66 | 4.17% | 4.17% | 4.17% |
| 67 | 4.35% | 4.35% | 4.35% |
| 68 | 4.55% | 4.55% | 4.55% |
| 69 | 4.76% | 4.76% | 4.76% |
| 70 | 5.00% | 5.00% | 5.00% |
| 71 | 5.28% | 7.38% | 5.26% |
| 72 | 5.40% | 7.48% | 5.56% |
| 73 | 5.53% | 7.59% | 5.88% |
| 74 | 5.67% | 7.71% | 6.25% |
| 75 | 5.82% | 7.85% | 6.67% |
| 76 | 5.98% | 7.99% | 7.14% |
| 77 | 6.17% | 8.15% | 7.69% |
| 78 | 6.36% | 8.33% | 8.33% |
| 79 | 6.58% | 8.53% | 8.53% |
| 80 | 6.82% | 8.75% | 8.75% |
| 81 | 7.08% | 8.99% | 8.99% |
| 82 | 7.38% | 9.27% | 9.27% |
| 83 | 7.71% | 9.58% | 9.58% |
| 84 | 8.08% | 9.93% | 9.93% |
| 85 | 8.51% | 10.33% | 10.33% |
| 86 | 8.99% | 10.79% | 10.79% |
| 87 | 9.55% | 11.33% | 11.33% |
| 88 | 10.21% | 11.96% | 11.96% |
| 89 | 10.99% | 12.71% | 12.71% |
| 90 | 11.92% | 13.62% | 13.62% |
| 91 | 13.06% | 14.73% | 14.73% |
| 92 | 14.49% | 16.12% | 16.12% |
| 93 | 16.34% | 17.92% | 17.92% |
| 94 | 18.79% | 20.00% | 20.00% |
| 95+ | 20.00% | 20.00% | 20.00% |
For maximum tax deferral, you want to take out as little as possible from your RRIF for as long as possible. One of the ways to stretch the income is to base the minimum income on a younger spouse's age. This will allow you to withdraw less out of the RRIF if you do not want the income nor want to pay income tax on the income.
The second decision is what to invest in
Financial institutions offer plans that can hold Guaranteed Investment Certificates (GICs), mutual funds, cash, or other financial instruments. Alternatively, you can establish a self-directed RRIF to include a combination of individual securities in your plans, such as stocks, bonds or Treasury bills (in addition to the investments mentioned above).
Related article: Advantages of a Self-Directed RRSP
RRIFs offer investment flexibility. You can hold the same investments that are eligible for an RRSP. Shares of Canadian corporations, corporate and government bonds, Canada Savings Bonds, Treasury bills, mortgages, GICs, term deposits, covered call options, warrants, rights, Exchange Traded Funds (ETFs) and mutual funds that invest in eligible securities are all qualifying investments. Just like an RRSP, an RRIF lets you retain control over your investments, rather than handing over your money to a third party.
The longevity of your RRIF is simply based on how much money you make in investment return and how much you take out for income. It does not take a lot of mathematical know-how to figure out that if you earn more money than you withdraw in income, the RRIF will grow.
Related article: Retirees should be more conservative with their investments
For example, if you invest in a GIC RRIF at 3% and you take out the minimum (5.28%) at age 71, your RRIF should drop in value after the income is paid. In years where your returns are higher than your income, the RRIF will grow in value.
What will happen to your RRIF when you die?
You can leave your remaining RRIF assets to your heirs upon your death by designating the proper beneficiary.
Under the current rules, if you name your spouse as the beneficiary of the RRIF, the plan can be transferred to the spouse without triggering the tax. If the surviving spouse is over the age of 71, the RRIF must be transferred to an RRIF. If the surviving spouse is less than 71, the RRIF can be converted back to an RRSP, or RRIF. At the time of application, you can also designate the beneficiary as a successor annuitant, which means the payments will simply continue onto the surviving spouse without liquidation of assets. Other than some provisions made for dependent children and beneficiaries under the age of 18, any beneficiary other than the spouse will cause the entire value of the RRIF to come into income to the estate.
Related article: Designating a proper beneficiary for RRSPs and RRIFs
RRIFs are flexible
The biggest advantage of the RRIF is tremendous flexibility. You have the flexibility to choose your investments, how much income you want and how frequent that income is paid to you. You also have the flexibility to make changes should your circumstances change. The RRIF is a wonderful planning tool because the flexibility allows you to customize to your specific needs and circumstances.
When it comes to setting income, here are a few common types of RRIFs.
Minimum income RRIF – This RRIF provides the minimum level of income. Typically, people who choose the minimum income RRIF are those who do not need the money and want to defer taxable income for as long as possible. Remember, if this is the case, you can base the RRIF on the age of your younger spouse. Furthermore, remember the RRIF minimum income is based on the value of the RRIF on December 31 of the previous year. Sometimes this can make income planning difficult because you really don't know what your income will be until the last minute.
Capital preservation RRIF – Preserving capital and paying out a fixed level of income are the goals of this RRIF type. In this case, you will withdraw your investment returns each year (subject to minimums). If you are using mutual funds, you might elect a reasonable target return like 4% to 6%, for example, with the hopes and intentions of earning 4 to 6% to maintain the capital.
Level income RRIF – If you want to provide income for a specific period of time such as to age 90, this RRIF would be the right choice. In this instance, you would determine the amount of income you could derive so that the entire asset would be depleted by the time you reach 90 years of age. You can use the age or time frame.
Have as many RRIFs as you want
You can have as many RRIFs as you want. You can have one that pays a level of income for the next 5 years to bridge income until government benefits. You can have another that is a capital preservation RRIF for a more stable long term level of income.
Generally, many people consider consolidating into one RRIF. With a single RRIF, you can easily manage your investments and you'll only have to worry about one minimum withdrawal. Several RRIFs require more time and energy, and you'll have to arrange to withdraw at least the minimum from each one.
You cannot contribute to an RRIF
If you have an RRIF and you want to make an RRSP contribution, you cannot contribute directly to the RRIF. Instead, you must contribute to the RRSP, prior to age 71 and then convert the RRSP to the RRIF. You cannot have an RRSP after the age of 71. If you have a younger spouse, you can contribute to a spousal RRSP even if you are over the age of 71 but your spouse must be 71 or younger.
Watch the attribution rules
If the RRIF is being set up with spousal RRSP money, you must be aware of the attribution rules. If any contribution has been made to any spousal RRSP with any institution in the year of income or the two preceding years, there will be attribution of income to the original contributor. This attribution only applies to amounts in excess of the minimum income. If you need income but want to avoid attribution, you can withdraw just the minimum.
Withholding tax details
RRIF income is subject to government withholding tax rates. Just like your employer withholds taxes and remits them directly to the government, your RRIF administrator is required to do the same. Minimum income RRIFs are not subject to withholding tax, but you can request any level of withholding tax desired. In all other circumstances, there is a 10% withholding rate on withdrawals less than $5000, 20% on withdrawals between $5001 and $15,000 and 30% tax on withdrawals over $15,000.
Related article: Understanding withholding tax on your RRSP and RRIF withdrawals
As you can see, there are a lot of issues to deal with when it comes to planning your RRIF income. Take the time to plan wisely.
RRIF income qualifies for the pension income credit and pension splitting
If you are over the age of 65 and you do not have a company pension plan, any withdrawals from your RRIF or Annuity are considered pension income for tax purposes. Specifically, this gives you access to two common tax strategies in the Pension Income Tax Credit and Pension Income Splitting.
There is no shortage of information here. As you can see, it's so important to plan ahead when you are thinking about converting your RRSPs into an RRIF. Good luck!