2020 stock market review (and how it can help your portfolio in 2021)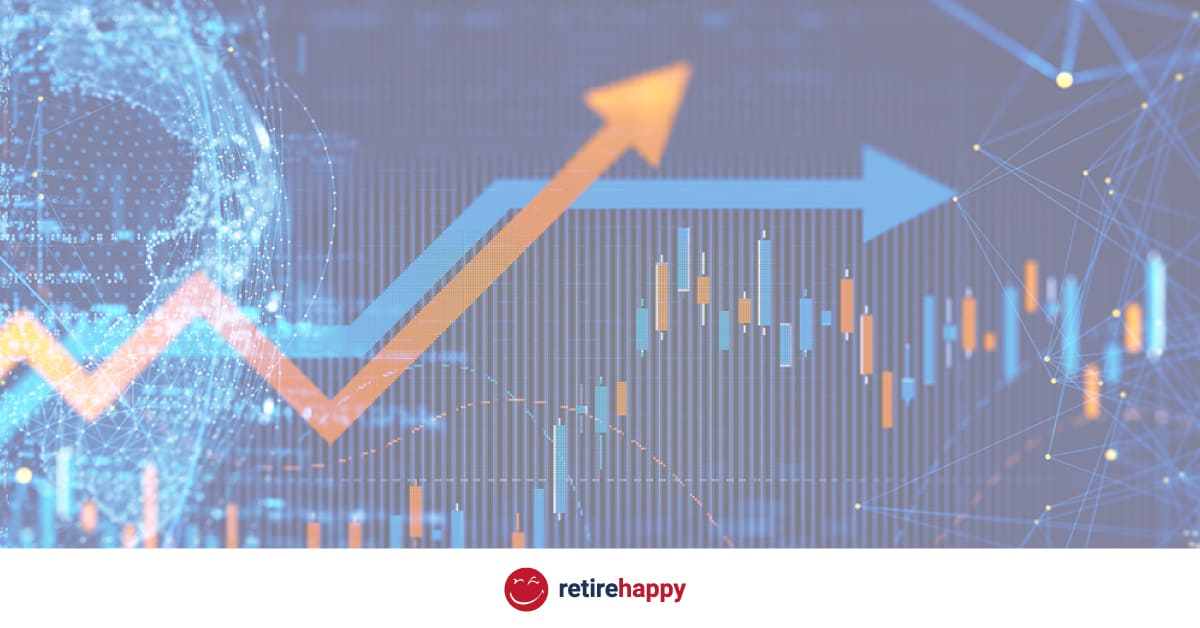 2020 will go down in history as one of the most memorable years, not just because it's a milestone year, but because of the significant events that happened like COVID, Black Lives Matter, and of course, the US Presidential Election (and all the entertainment it provided).
From a market perspective, 2020 was a volatile year but ended positively for investors. Let's take a look at some of the detailed data from the world of markets and investments to see how everything fared for the year.
Bonds weren't boring
In 2019, bonds gave investors a pretty healthy 6.9% return which was a big jump up from the previous year's return (2018) of 1.4%. Amazingly, Bonds did even better in 2020 with an 8.69% return. Who would have guessed that bonds would have given solid returns for investors seeking more safety? Here are some more details for 2020 fixed-income investments:
Inflation = 0.95%
Treasury Bills = 0.86%
Short term Bonds = 5.29%
Bond Universe = 8.69%
At the beginning of 2019, few experts predicted a rally in the bond market and very few would have guessed a return of over 8% in 2020. Given the low interest environment and the widely accepted outlook that you can't make a lot of money with bonds, it was a pleasant surprise to see this asset class give a nice return to conservative investors. The last time we saw a price increase in bond returns was 2014 when bonds returned 8.8%. I can't imagine 2021 repeating the returns that we got in 2019 and 2020 but who knows?
Volatility in Canada
The word we would use to describe the Canadian Market in 2020 is "Volatile". You could probably use that word to describe the stock market in any given year but 2020 was special because of the impact of COVID (or more the perceived impact of COVID).
The TSX started the year just like any other year but in March, when Canada and other parts of the world started to impose restrictions, the markets reacted and we saw a 17.38% decrease in the single month. That's huge! But then we saw a 10.79% increase in the following month (April). It was quite a roller-coaster!
In the end, Canada finished the year with a growth of 5.6% largely due to a really strong market jump in the month of November. Volatility is normal in markets but there were some pretty wild swings in 2020.
| | 2020 | 2019 | 2018 | 2017 | 2016 | 2015 |
| --- | --- | --- | --- | --- | --- | --- |
| S&P/TSX Composite | 5.60% | 22.88% | -8.89% | 9.10% | 21.08% | -8.32% |
US and the headlines
Obviously, the headlines in 2020 were all about Trump and the US elections but the US market also hit big news. Similar to Canada, the US markets were also volatile, but the S&P finished the year with an incredible 20.89% gain. That 2 years back-to-back returns over 20%. Canadian investors only experienced 18.77% growth because the Canadian dollar strengthened in 2020 to the US dollar.
| | 2020 | 2019 | 2018 | 2017 | 2016 | 2015 |
| --- | --- | --- | --- | --- | --- | --- |
| S&P500 (in Cdn$) | 18.77% | 24.84% | 4.23% | 13.83% | 8.09% | 21.59% |
| S&P500 | 20.89% | 31.49% | -4.38% | 21.83% | 11.96% | 1.38% |
International News
If we look outside of North America, the MSCI EAFE index posted a 6.56% return for 2020. It was 16.45% when converted to Canadian dollars. In fact, according to MSCI data, every market in the world finished 2019 with a positive return.
The Top 5 markets in the world were:
Denmark
Netherlands
New Zealand
Finland
Israel
Bottom 3 markets were:
Belgium
United Kingdom
Spain
Market Predictions
So this time of year, we will find lots of predictions, forecasts, and guesses about what's in store for 2021. Does any of this past information help us with managing our portfolios moving forward? My simple answer is probably not. Having been in the financial industry for almost 30 years, I have participated in a lot of market forecasts and inevitably, I have been wrong just as often as I am right (maybe more wrong than right actually). But what I can also tell you is that I am always eventually right . . . it's just hard to get the time frame correct.
When it comes to managing my own portfolio, I employ a "Keep it simple" strategy. I try to avoid predictions and forecasts. All I do from time to time is re-balance my portfolio of ETFs. Given what happened to markets in 2020, re-balancing will likely lead me to sell some of the profits I got in Canada and the US and buy some extra cash/fixed income and maybe some international exposure.
Related article: My portfolio of ETFs
Related article: The power of rebalancing a portfolio
Benchmarking performance for 2020
One of the reasons to look at the returns of the markets for the past year is not necessarily to help look into the future but rather to give you an idea if your portfolio is producing a reasonable return compared to benchmarks. For benchmarking purposes, these returns might help serve as reasonable benchmarks for 2020:
Conservative portfolio return = 7% to 9%
Balanced portfolio return = 8% to 10%
Growth portfolio return = 10% or more
Here are some benchmarks for longer time frames:
| | 3 year | 5 year |
| --- | --- | --- |
| Conservative Portfolio (30/70) | 6.1% | 5.5% |
| Balanced portfolio (60/40) | 7.4% | 7.4% |
| Growth Portfolio (85/15) | 8.1% | 8.7% |
Here are some of my personal returns for your interest
Overall, I am satisfied that the returns of our portfolios are reasonable given the returns of the markets in 2020.
How did you do it in 2020?